Clean Sofa, Happy Home: Easy Ways to Keep Your Couch Fresh!
Nothing says "Welcome home" like a clean, inviting couch. But keeping your sofa looking pristine can be a challenge. From dust and pet hair to spills and stains, it's easy for your couch to take a beating. Fortunately, there are a few simple steps you can take to keep your sofa looking and feeling fresh. Read on to learn more about how to keep your couch clean and make your house a happy home.
Refresh Your Home with a Clean Sofa
A clean, well-maintained couch is the centerpiece of the living room. Not only does it add a touch of sophistication and luxury, but it's also the place where you will spend most of your time relaxing. So why not give it the respect it deserves? With a little bit of effort, you can keep your sofa looking like new and make your home more inviting.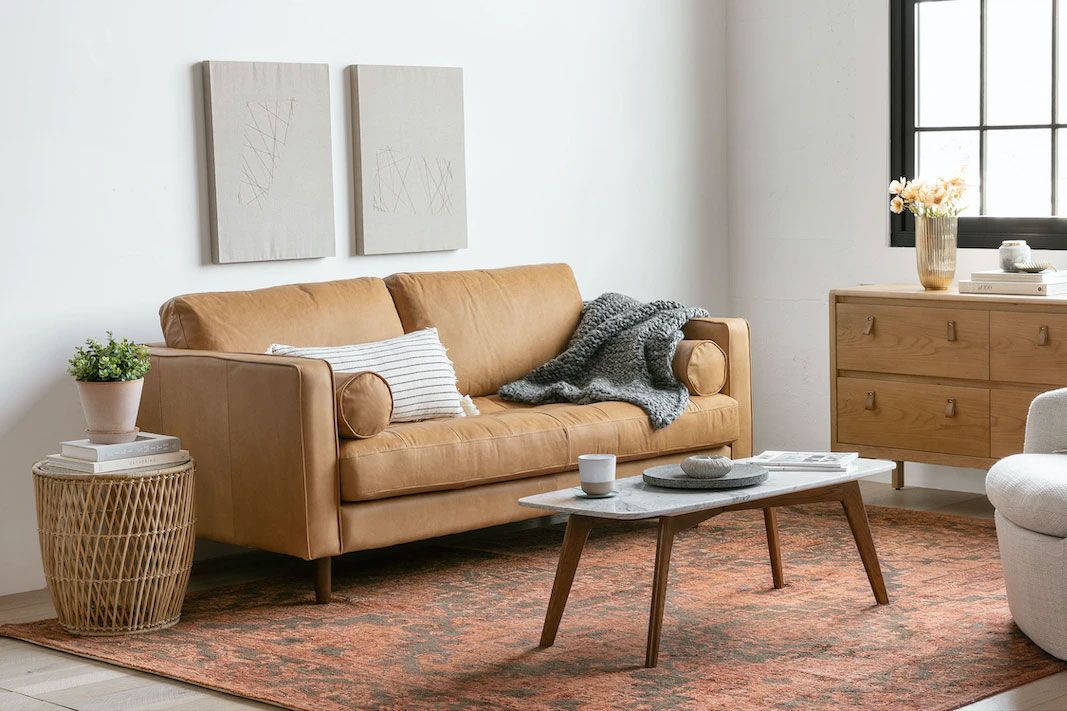 Sprucing Up Your Couch with Simple Solutions
Start by removing the cushions and vacuuming the frame and crevices. Use an upholstery attachment to get into tight spots, and don't forget to get underneath and behind the couch, too. Once the frame is clean and free of dust, replace the cushions and give them a quick fluff. If your sofa is looking a little flat and lifeless, consider adding some colorful throw pillows to spruce it up.
Brighten Your Space with a Spotless Sofa
Don't forget about the fabric! To give your sofa a quick refresh, use a fabric upholstery cleaner to remove any dirt, debris, and stains. For a more thorough clean, steam clean the fabric and cushions. This will help to kill germs, lift away dirt, and bring back the softness and shine of your sofa.
Keeping the Couch Clean: Easy Tips & Tricks
Stains and spills can be a hassle, so it's important to act fast. If you have something spilled on your couch, blot it up with a clean, absorbent cloth. Once the spill is cleaned up, spray a stain repellent on the fabric to protect it against future messes.
For an extra layer of protection, use a water-resistant cover or slipcover. These are designed to keep your sofa safe from dirt, spills, and pet hair. Plus, you can easily remove and machine wash the cover whenever it needs a refresh.
Put Your Best Couch Forward: How to Maintain Its Sparkle
In addition to regular cleaning and vacuuming, it's important to pay attention to the dirt and debris that can accumulate over time. To keep your couch looking its best, brush away dust and pet hair with a soft brush or vacuum. You can also use a lint roller to pick up stubborn pet hair and lint.
Happy Home, Clean Sofa: Making It Easier To Live With!
A clean, comfortable couch is the cornerstone of a peaceful home. With a few simple steps and regular maintenance, you can keep your sofa looking and feeling fresh. From vacuuming and steam cleaning to using a slipcover and stain repellent, a little effort can go a long way in making your home a happy and inviting place.
Your couch is the place where you spend your most cherished moments, so why not make it inviting? With the right tools and strategies, keeping your sofa clean is easier than you think. With a bit of effort and attention, you'll be able to maintain a clean and cozy couch for years to come.