A Blissful Postpartum Plan: Caring for Moms
Bringing a new baby into the world is a beautiful experience and a life-changing event. After the baby arrives, it's important for moms and families to take special care of themselves to ensure a blissful postpartum journey. It's an opportunity to form strong bonds, develop healthy habits, and embrace the joys of parenthood.
Birth of a New Journey
The first step in the postpartum journey is to acknowledge the changes in the family's life and to be ready to accept them. It's a time of adjustment and readjustment, so everyone should be open to help and support from the people around them. It's okay to ask for help and to lean on others for advice during this time.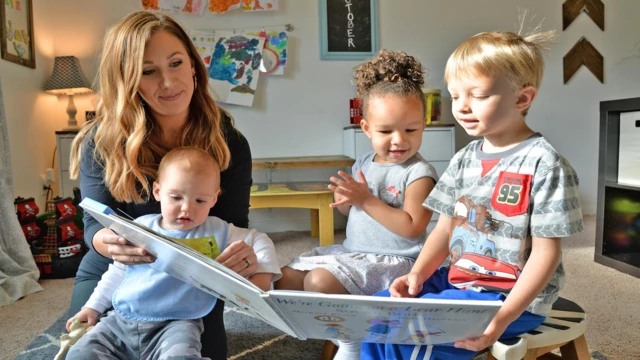 Patience and Rest for Mom
Postpartum recovery is a long and gradual process that requires patience and rest. Many new moms feel overwhelmed once the baby is born with physical, emotional, and mental exhaustion. It's important to recognize these emotions and to take time to relax and heal. Taking regular naps and getting enough sleep are essential for postpartum healing.
Nutritional Needs and Support
Postpartum nutrition is extremely important for both mom and baby. Eating healthy meals, taking regular supplements, and drinking enough fluids can help restore energy levels, prevent infections, and improve overall health. It's also important to get enough protein, calcium, and healthy fats to encourage postpartum healing.
Bonding and Care for Baby
It's important for mom to take time to bond with the baby and to create a nurturing relationship. This includes holding and cuddling the baby, talking to them in a soothing voice, and responding to their cries. Mom should also pay close attention to baby's health and make sure they are taking enough nourishment and getting enough sleep.
Emotional Well-Being for All
It's essential for mom, dad, and the baby to feel safe, secure, and supported during the postpartum period. It's important to talk openly with family and friends and to express any concerns or worries. It's also important to take time for self-care, whether it's reading a book, taking a bath, or simply enjoying a cup of tea.
Achieving Blissful Postpartum
Achieving a blissful postpartum period is possible by taking care of Mom, Baby, and the entire family. It's important to prioritize rest, nutrition, and emotional support for all. It's also important to be kind to oneself and to recognize that each moment of parenting is an opportunity for growth, joy, and love.
Postpartum planning is an essential step for families and an important part of a blissful postpartum journey. It's a time to take care of mom, baby, and the entire family. With patience, rest, and some extra care, the postpartum period can be a time of joy, love, and connection.